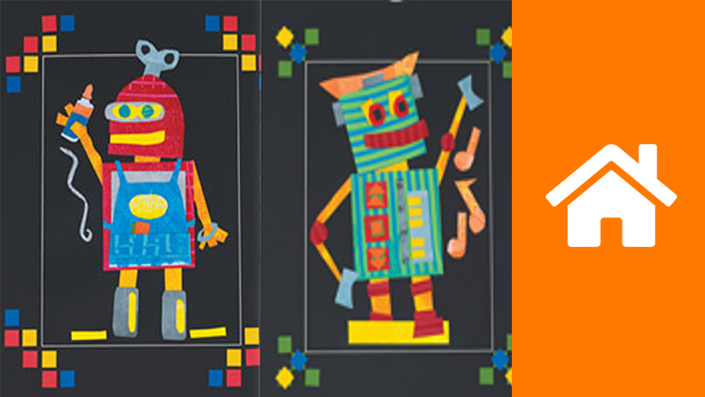 Activities to Support Building Art Skills at Home - Paste Paper Robot Collage
Learn to Make Handmade Paste Papers and Use in the Creation of a Robot Collage
A robot is a tool made by humans to automatically perform a specific task. In this lesson, students invent a robot that is helpful for a task in their own life. In this lesson, students will learn to create textured paste papers using a variety of tools and use them to build a robot collage.
Webinar Objectives
After completing this 15 minute webinar, participants will be able to...
Use creative and innovative thinking skills to imagine the robot's purpose.
Experiment with line and texture in paint to achieve color and tone in paste papers.
Explore shape and balance to assemble the robots.
Your Instructor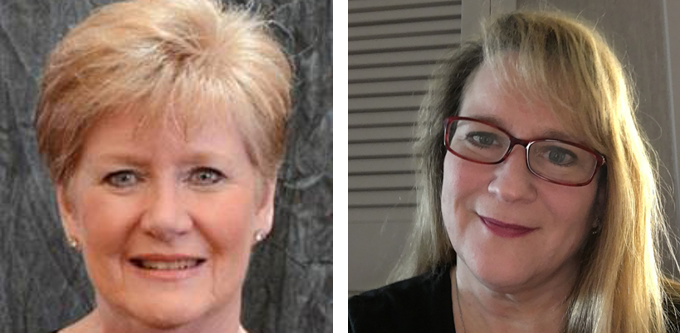 Mary Reilly received her BA with an emphasis in textile design from Mount Mary University in Wisconsin. She studied at the Wetterhoff Institute of Craft and Design in Hämeenlinna, Finland, as well as took numerous post-graduate courses in fine arts. Mary has over 15 years' experience with Sax Arts & Crafts, developing and shaping a national team of Art Consultants who have conducted art education and professional development workshops to elementary, middle, and high school art educators across the United States and Canada.
Other highlights of Mary's career include:
Executive board member of the Council for Art Education, spearheading the national Youth Art Month celebration.
Member of the National Art Education Association and the Wisconsin Art Education Association.
Currently employed as the Subject Matter Expert for Sax / Art Division of School Specialty.
Presenter at art education workshops throughout the country on a wide variety of art mediums and techniques.
Nadine Dresbach received her Masters and Undergraduate Degrees in Art Education from Kent State University. She began her teaching career at Canton City Schools and Kent State University in Ohio. In 1995 she was hired by Sax Arts and Crafts as an Art Consultant and Category Sales Manager representing School Specialty at conferences and professional development sessions. Nadine also creates artwork and lesson plans for the company. Her other teaching experiences include instruction and Internship Supervisor for Winthrop University in Rock Hill South Carolina as well as work for the Rock Hill and Union County School Districts and St. Anne Catholic School.
Outside activities include past and current memberships in the Ohio Art Education Association, South Carolina Association, Judging for Scholastic Art Awards, work with the Arts in the Basic Curriculum Project of SC and the National Art Education Association.
Nadine is currently working full time for School Specialty as a Subject Matter Expert in the Art division. She presents a wide variety of Art education workshops throughout the country for Elementary, Middle and High School teachers and Universities for Pre-Service teachers.
Course Curriculum
Activities to Support Building Art Skills at Home - Paste Paper Robot Collage
Available in days
days after you enroll