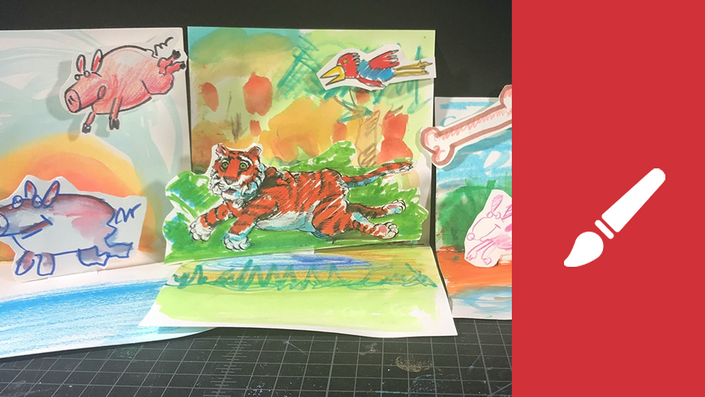 Pop Into Fun
Learn the basic pop-up structure method and then transform into a completed piece using multi-media.
Pop-up structures are inherently fun; there's something magical about opening a flattened card to reveal a dimensional world with background, midground and foreground. A miniature, creatively made up world. This creative form can also be educational and operate on multiple platforms in combination with other disciplines such as history, literature, culture and various science disciplines.
Webinar Objectives
After completing this 30 minute webinar, participants will be able to...
Master the techniques of simple pop-up structure that can be used to reinforce other disciplines such as literature, history, sciences or as a stand-alone.
Utilize the visual dynamics of a 2D/3D construction. The development of foreground/ground-plane, middle ground, and background in conjunction with key "pop-up" images to successfully create an intriguing space with a personal theme.
Develop drawing/painting, measuring and planning skills.
Your Instructor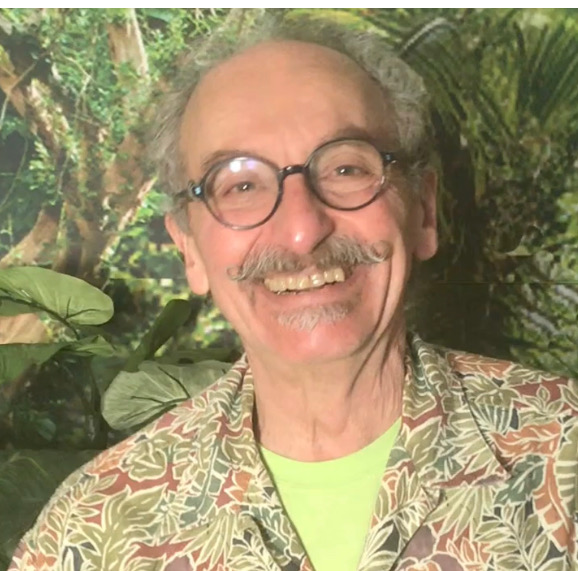 Franz Spohn, printmaking and illustration Professor Emeritus, Edinboro University of PA, earned his M.F.A. in printmaking from the Ohio State University. He has taught in a wide variety of educational venues. He has conducted innumerable workshops and demonstrations for over 35 years at NAEA and state conferences, various universities and public schools including master classes at RISD, Carnegie Melon, with appearances at International Toy Fair, NYC, and the Brooklyn Art Museum among others.
As a printmaker, Franz, a masterprinter, completed editions for Jules Olitski and Pat Steir, among many others. His studio, Why-Not-Print was awarded a certificate of commendation by the city of Philadelphia. Franz is featured in The Complete Printmaker: Techniques/Traditions/Innovations, (John Roiss, Clare Romano, Tim Ross, Free Press) and Three Decades of American Printmaking: The Brandywine Print Shop (World Books, 2006).
Franz has illustrated children's books and covers for Bantam, Doubleday, and others and created a study guide for Romare Bearden's children's book Lil' Dan (Simon & Schuster), the only children's book both written and illustrated by Mr. Bearden.
Franz has been a consultant and demonstrating artist for art material manufacturers such as Faber-Castell, USA, Speedball Art Products and Legion Paper among others for over 35 years, specializing in non-toxic printmaking, children's projects and activities, educational lesson plans and illustration.
Franz co-produced and hosted the PBS instructional video series Eureka! the Creative Arts Series, as well as co-hosting for Hands On Crafts For Kids, also for PBS.
In addition to his printmaking, illustration, video and workshop activities, Franz has orchestrated over 200 large-scale, community created murals made of gumballs. This work has been featured on Ripley's Believe It Or Not (Fox), The Secret Life of Gum (Food Channel) and others. His work is featured in numerous local schools, centers and National and State museums
Franz's range of expertise and interests are founded in creativity and the desire to encourage all ages to best achieve their artistic visions.